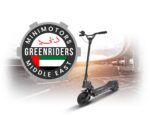 We are the official distributor of MiniMotors Brand in the middle east. The best choice of escooters for adult in Dubai in UAE.
MiniMotors Middle East, offers the full spectrum of Dualtron and Speedway electric scooters along with a wide stock of spare parts and accessories.
Let's Ride with your E scooters
Our top priority is the full satisfaction of our customers, please get in touch with us if you need anything.
Electric scooters are becoming increasingly popular in the UAE, offering an eco-friendly and convenient mode of transportation. The electric scooter market in the UAE has seen a tremendous growth in recent years due to the increasing demand for environmentally friendly and cost-effective modes of transportation.
With advancements in technology and the availability of high-quality electric scooters, the UAE is becoming a hub for electric scooters. If you're looking for a reliable and efficient electric scooter in the UAE, there are many options available to choose from. Whether you're commuting to work or exploring the city, an electric scooter is a great choice for anyone who wants to reduce their carbon footprint while enjoying the benefits of a convenient mode of transportation.
Highest Quality Of Manufacturing With
Professionel After Sales Servicing
The Biggest Range Of E-Scooters With
Fastest  E-Scooter Speeds Up To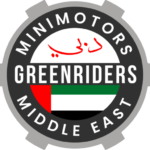 Visit our store
191 Abu Baker Al Siddique Rd – Deira – Dubai